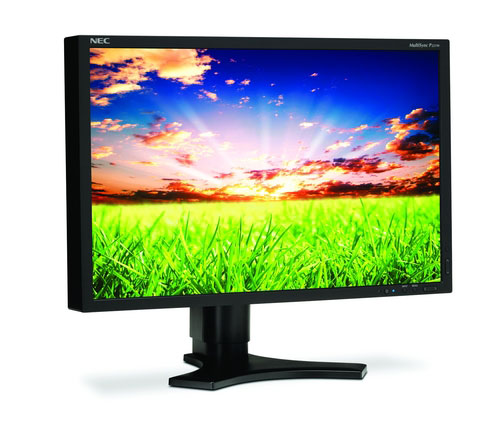 In some environments it is imperative that the color you see on screen is the color you get when a finished design in printed. Graphic artists for instance can't have a deep red coming out looking like pink when a brochure is printed. Photographers also need to be sure that the color they see on the screen is what the printed pictures look like.
NEC has announced a new display made especially for this type of environment. The P221W has an optional NEC SpectraView calibration kit that is available. The LCD covers 96% of the AdobeRGB color gamut and has internal programmable 10-bit lookup tables. I'm not sure what a lookup table is, but it sounds cool.
The native resolution for the panel is 1680 x 1050 and the contrast ratio is 1000:1. The response time is 16ms, proving the LCD isn't cut out for gaming. Brightness is 300 cd/m2 and the stand is ergonomic with four-way adjustment options. The P221W will be available in December for $636.90.
LCD, NEC, PC Display