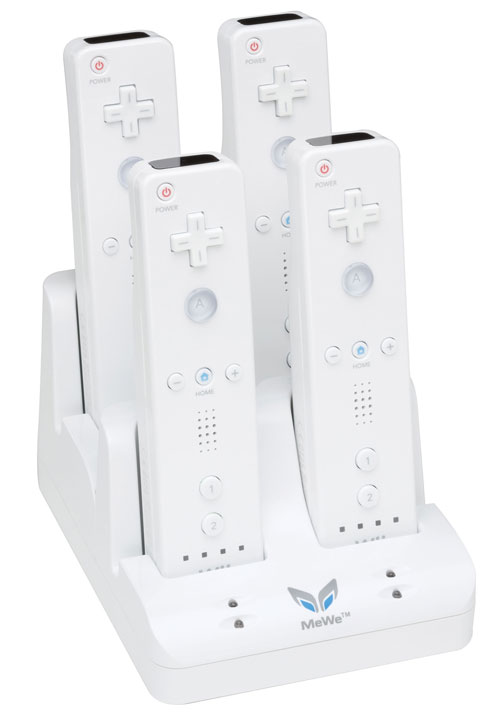 Anyone who plays with their Wii a lot knows that the batteries go dead way faster than you want them too. Plus, it's not all that nice looking to have four Wii remotes lying in a pile on your entertainment center or coffee table. MeWe has a new device that not only keeps the remotes powered up, but also gives a neat place to store them.
The device is called the MeWe World Quad Charger and as you can guess from its name, the gadget charges four Wii Remotes at one time. The system includes the charger base and four fast charging Ni-MH battery packs that are good for up to 13 hours of play per remote.
When the remotes are placed in the charging station a LED lights up so you know charging is underway. The design of the charge base ensures that all remotes get charged and stay secure in the cradle. From the images, it seems that you will need to remove the Wii sleeve from the remotes to charge them. The Quad Charging station retails for $49.95, not a bad price for four rechargeable battery packs and the base.
MeWe, Nintendo Wii, Wii remote