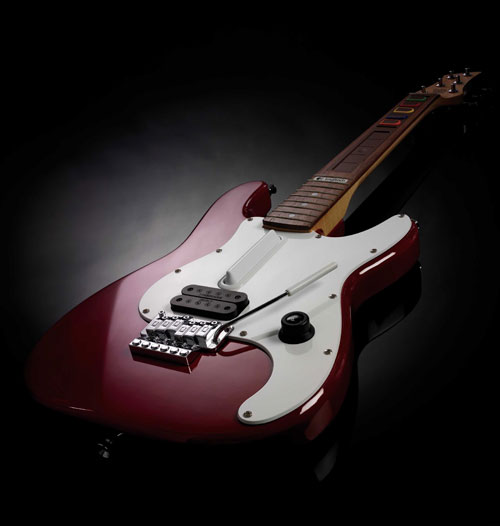 Guitar Hero and Rock Band are huge games that have been credited with reviving more than one bands career. The games are so popular that they have spawned a host of aftermarket controllers and gear to help gamers get into the music play.
Logitech announced back in July that it would be unveiling a premium line of Guitar Hero controllers. Logitech has made the first controller in the line official and it's called the Logitech Wireless Guitar Controller. The device is only compatible with Guitar Hero on the PS2/PS3, Rock Band fans are SOL.
The guitar has a real wood neck, metal frets, and metal tuning pegs. The fingerboard is rosewood and the fret buttons use Logitech's rubber dome technology, made popular in its line of keyboards, to reduce noise. The wireless connectivity is 2.4G GHz with a 30-foot radius. The controller will be available in November for $249.99.
Guitar Controller, guitar hero, Logitech