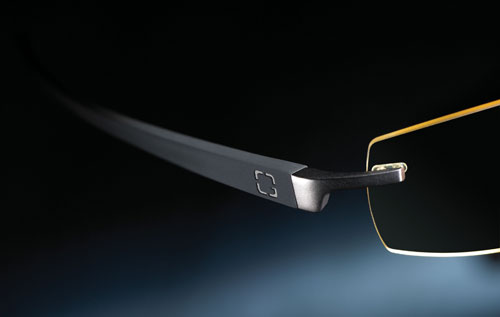 I work in front of a computer about 12 hours a day five days a week and then I typically end up in front of one on the weekend for important activities like fragging some noobs in Call of Duty. Many times per week, I end up with headaches from the screen glare from my monitor or watery eyes. I have often wanted a pair of computer glasses to reduce the glare from my computer, but have never found them in local stores.
GUNNAR Optiks has introduced a new line of computer glasses that can be purchased over-the-counter and can be custom made to a specific prescription. The glasses come in several frame and lens styles that are cool looking and the lenses are coated in materials that change the way artificial light hits your eyes, reducing glare and improving the resolution of the wearer.
The lenses block the bad light from your monitor reducing glare and reflections and let the good light pass. Users claim they get an immediate improvement in contrast, optical resolution and detail when wearing the glasses. Visual performance is improved throughout the day and users can get increased productivity while wearing the glasses. I guess that would be from not having to make as many trips to the water cooler to chug down Advil because of headaches related to screen glare.
Computer Glasses, Gunnar Optiks