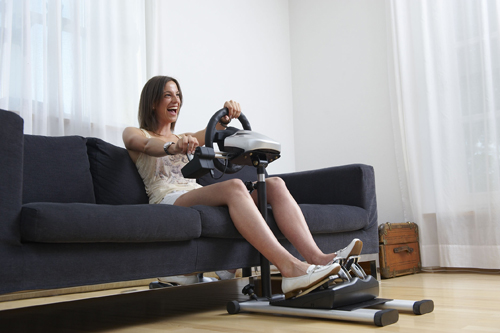 Fanatec unveiled today a new wheel stand for video game racing wheels. It is called the RennSport Wheel Stand and you'll find it pricing around $130.
The Fanatec RennSport Wheel Stand offers gamers an adjustable wheel angle, height, and pedal position and works with "all Fanatec racing wheels as well as those from Logitech (G25 and Driving Force wheel series) and Microsoft (Xbox 360 Wireless Racing Wheel)." It is said to be made of "rock-solid steel/aluminum construction."
Optional and upcoming accessories for this stand include a shifter mount and a race seat kit that turns the stand into a full racing cockpit. The RennSport should be available by the end of the month.
Accessories, fanatec, video games