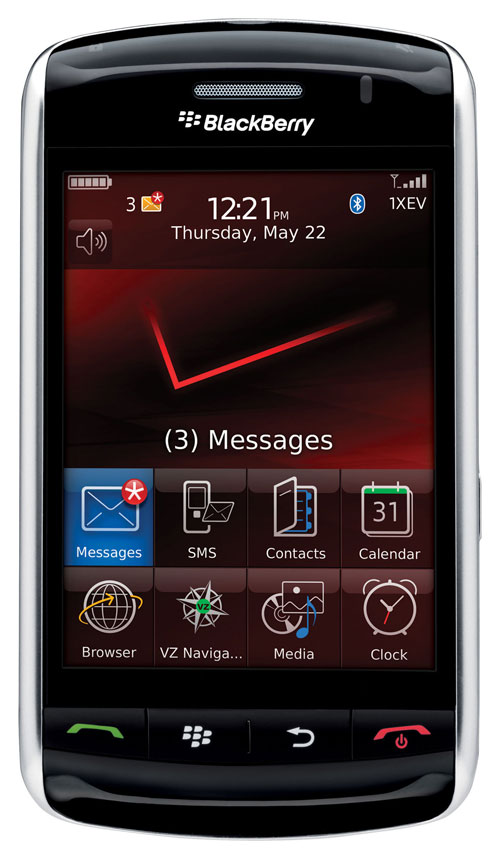 It's nearly impossible to keep new products from being leaked today for most manufacturers. BlackBerry is no exception. For a week or more now reports and details of the BlackBerry Storm have been popping up online touting the next potential iPhone challenger.
Today BlackBerry made the Storm official and announced that the exclusive U.S. carrier will be Verizon and the UK carrier will be Vodafone. The handset is designed to run on Verizon's 3G network in the States. The Storm forgoes the familiar QWERTY keyboard most BlackBerry devices use in favor of an iPhone-like touchscreen.
BlackBerry says that the touchscreen on the Storm is billed as the world's first clickable touchscreen. Early reviews say that this is as close as typing with buttons you will come with a touchscreen keyboard. The screen depresses slightly when the keys are pressed to provide tactile feedback that is missing in the iPhone. The Storm is a world phone and offers a full HTML browser. Other features include GPS, 3.2MP camera with flash, and a 3.25-inch 480 x 360 resolution display. The battery is a 1400 mAhr unit promising six hours of 3G network use and 15 days on standby.
BlackBerry, iPhone, Storm