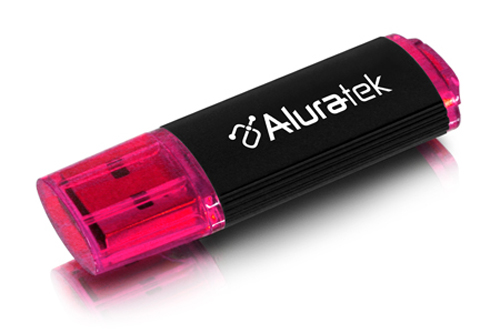 Aluratek announced the other day it has a new USB flash drive like device which acts as a portable Internet radio of sorts. It is called the Internet Radio Jukebox and you'll find it pricing around $40.
The Aluratek Internet Radio Jukebox is designed to let you have a plug-n-play experience in which you have a user interface providing access to over 13,000 Internet radio stations. This Internet Explorer interface pops up after you plug the Jukebox into a USB port, letting you search for audio programming via the top ten channels by region, by genre, by specific artists, or by songs, as well as a host of other custom search criteria.
Other features of the Jukebox include audio reception quality control and the ability to save search results for later station access. It is available now.
Aluratek, internet radio, USB Flash Drives