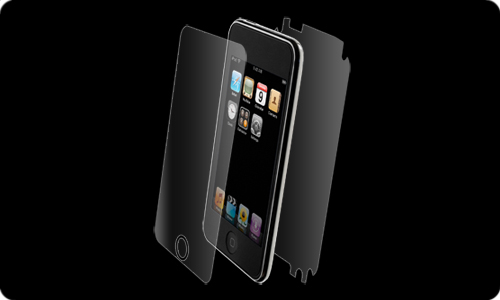 The company Zagg is pretty well known for invisibleShield, its tough film protective layer which covers portable electronics. It is introducing some new layers this week targeted at the newly released iPod nano, touch and classic.
Zagg's invisibleShield, according to the company, "is made from a patented adhesive film exclusive to the company." It is said to have been "originally utilized by the U.S. military to protect helicopter blades from wind, sand and the wear and tear of high-speed travel." It is 0.2mm thick and custom cut to match specifics of each iPod model.
Zagg added this layer, which completely wraps around the iPod's body while not affecting the usability of buttons or touch-screen functions. These new layers are available now.
invisibleshield, iPod Accessories, iPod Cases, Zagg