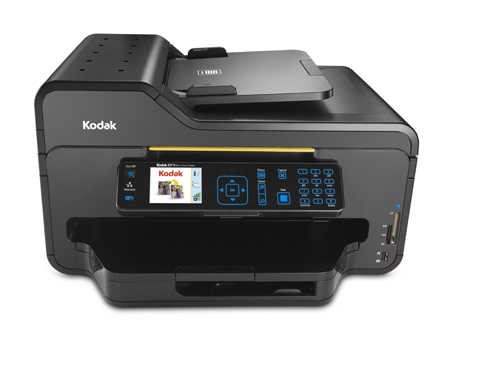 Kodak's got itself a couple of new wireless all-in-one inkjet printers which reportedly offer the "lowest ink replacement cost in the industry." These printers are the ESP 7 and ESP 9, priced around $200 and $300, respectively.
Kodak says these new printers will save you, the consumer, around $110 a year on ink, compared to "other leading consumer inkjet printers on the market." This is done by combining "the latest in printing technology with affordable, premium-quality inks." The ESP 7 and 9, for example, offer an intelligent paper tray system which automatically adjusts settings based on 4×6 or 5×7 sizes and estimates paper amounts on both trays.
Other features of these printers, depending upon the model, include secure Wi-Fi printing, a 10-inch touchscreen control, memory card and USB slots and Ethernet-connected printing. They will be available shortly.
Kodak, Printers, wireless