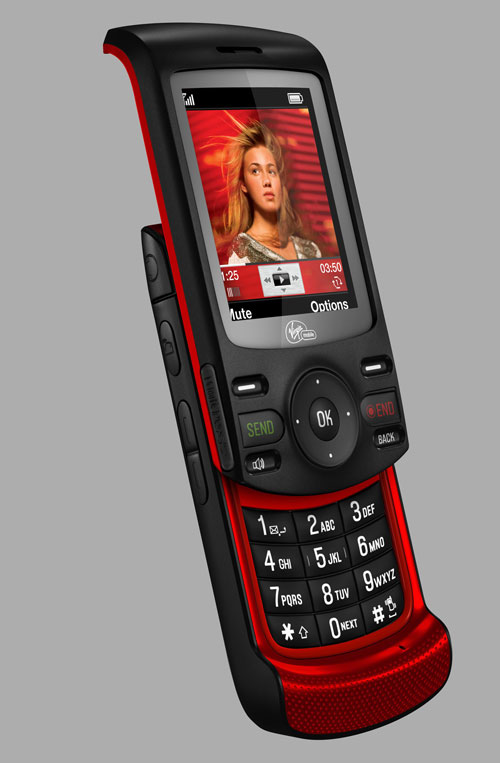 Mobile phones are one of the most ubiquitous pieces of gadgetry around. It doesn't matter if people are into gadgets and electronics or not — most everyone wants a cell phone. As more and more features are being offered like, over-the-air downloads, faster connections speeds are wanted by many users.
Virgin Mobile USA has announced its first EV-DO handset that offers much faster data speeds. The handset is called the Shuttle and comes to Virgin Mobile USA by way of its purchase of Helio. The handset will be available on September 28 for $79.99.
The handset is small at 3.9″ x 1.9″ x 0.7″ and weighs a bit over 3 ounces. The phone has a 1.3-megapixel camera that can shoot video and be used for video messaging. It also has a built-in music player, stereo Bluetooth, and SD card memory expansion. The Shuttle will be available on both the Virgin Mobile USA pay as you go and monthly plans.
Helio, Mobil Phone, Shuttle, virgin mobile