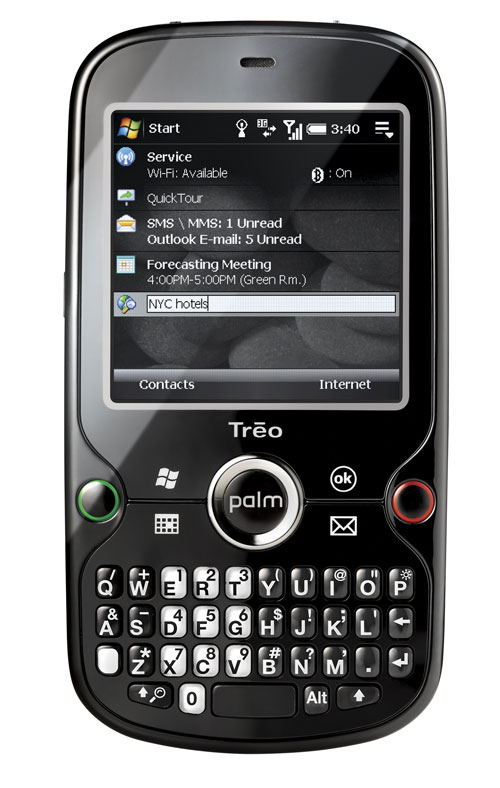 Smartphones are great for many users, especially those in the business world who can use them for tracking appointments and keeping connected with the office or that boss who likes to know where you are at all times. The catch is that many smartphones require you to be tied to one service provider for years and some people don't like making that sort of commitment.
For the folks that eschew the contracts associated with your typical smartphone, Palm has announced that the Treo Pro unlocked smartphone is now available to purchase. Palm says that the unlocked smartphone allows users to take advantage of any network they want and even use local SIM cards when traveling abroad.
We have talked about the Treo Pro back in August when it was first announced. The device runs on Windows Mobile 6.1 and is compatible with System Center Mobile Device Manager 2008. Features of the Treo Pro include Wi-Fi, GPS, UMTS/HSDPA, and a full QWERTY keyboard. The phone is available right now from the Palm store for $549.
Palm, Treo, unlocked