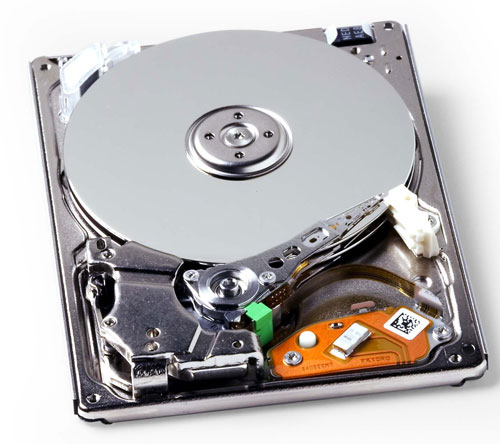 When many of us think of hard drives, we immediately think of notebook and desktop computers where storage capacities can reach into the terabyte level. Storage capacities are equally important for smaller devices like MP3 players and camcorders.
Toshiba has announced a new 1.8-inch hard drive today that is the world's first dual disc 1.8-inch 240GB HDD and the world's first 120GB single platter hard drive. The new 240GB HDD is Toshiba part number MK2431GAH. The drive spins at 4200 RPM and offers a 33% improvement in energy consumption compared to Toshiba's 160GB 3600 rpm 1.8-inch drive.
The new 240GB HDD has an areal density of 344GB/sq. inch and an average seek time of 15ms. The buffer for the drive is 8MB and it uses parallel ATA interface technology. The overall drive dimensions are 54mm W x 71mm D x 8mm H and it weighs 59g. The line also includes 120GB and 80GB drives. Toshiba expects products using the 240GB drive to be available by Christmas.
iPod, Storage, Toshiba