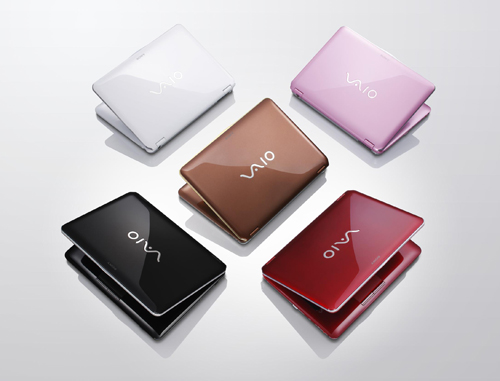 Folks in the territories covered by Sony Europe have a new VAIO laptop to crow about. It is the rather stylish CS11 and looks to be available in five rather vivid colors.
The Sony VAIO CS11 is described by Sony as being a "companion, not a tool." While you can be the judge of that for yourself, it is nice to see this 14.1-inch laptop with an Intel Core 2 Duo processor and NVIDIA GeForce 9300M GS graphics comes with an integrated Blu-ray player and "original VAIO software" to help organize your digital media stored on it.
Other features of the CS11 include built-in video camera, 320GB hard drive, 4GB of RAM, 802.11 wireless networking and Bluetooth support. There was no specific word on release date or pricing.
laptops, notebook computers, Sony