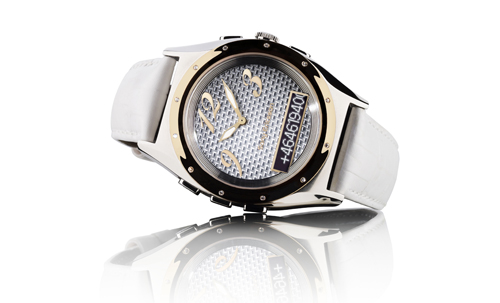 Sony Ericsson launched this week its first collection of Bluetooth watches for women. Looking not geeky at all, you'll find the MBW-200 range of watches available in select global markets by the end of the year.
The MBW-200 watches offer what Sony Ericsson describes as "three different sophisticated designs to match your personality." They were designed in conjunction with Fossil and are labeled the Sparkling Allure, Contemporary Elegance and Evening Classic Editions.
Features of these watches include a tiny caller ID display, vibrating as your phone is ringing or when you receive an SMS and rejecting or muting the call with a button on the watch. You can also control music playback on Bluetooh music phones and not worry about the elements – the watch is water resistant.
Bluetooth, Mobile Accessories, Sony Ericsson, Watches