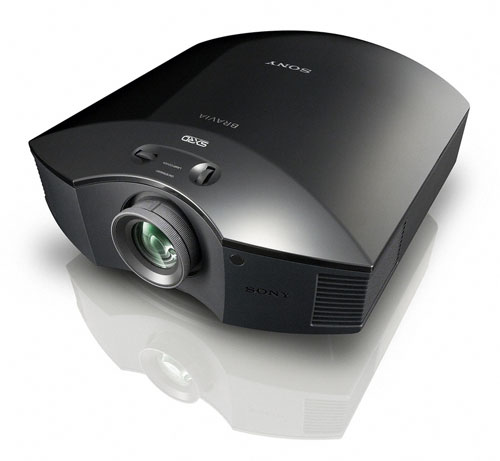 If I had the space in my house, I would definitely prefer to have a projector set up rather than a normal HDTV. With a projector, you can get a giant size HD image that you can't get with a LCD or plasma TV, short of spending $100k.
Sony has introduced a pair of new home theater projectors at CEDIA in Denver. One of the projectors is high-end and intended for custom installations. The custom install projector is called the VPL-VW70. It has a 60,000:1 dynamic contrast ratio and 800 ANSI lumens of brightness. It can also use an optional Anamorphic lens to provide large screen sizes with an aspect ratio of 2.35:1. The VW70 will retail for $8,000.
The HW10 is much cheaper at $3,500 and is aimed at the normal home theater enthusiast. The projector offers full 1080p resolution and a dynamic contrast ratio of 30,000:1. The projector has 1000 ANSI lumens of brightness. Both projectors use the Sony Bravia Engine 2 all-digital video processor. The two projectors will be available in September.
projector, Sony