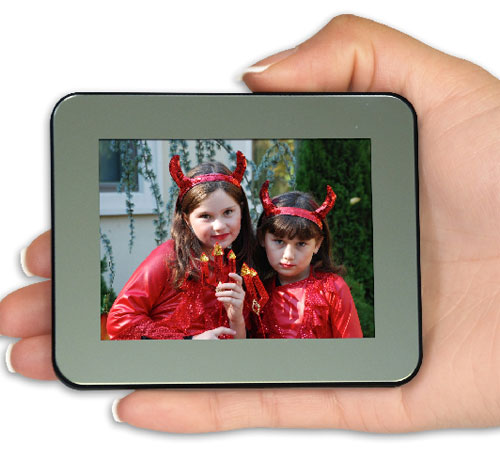 Digital photo frames are perfect for displaying the digital images we shoot of kids, family, friends and more. The digital frame means no printing pictures, saving you money and saving the environment. Portable frames are also a great way to carry lots of pictures of your loved ones with you on the go.
Smartparts has announced a pair of new digital photo frames called the SP24P and the SP35P. The SP24P has a 2.4-inch screen and the SP35P has a 3.5-inch screen. Both frames have SD card slots for direct display of images.
Power for both frames comes from internal rechargeable batteries. Screen resolution is 320 x 240 and a speed control allows the slide show to be tailored to the user's preferences. The 2.4-inch frame will retail for $39.99 and the 3.5-inch frame will retail for $49.99.
digital photo frame, Smartparts