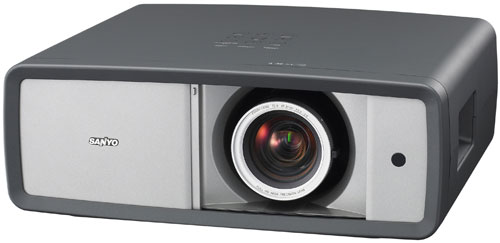 If you want a really big picture for your home theater, there are several ways to go about it. You can spend tens of thousands on a really big LCD of plasma TV screen. That's far outside the capability of most of us. Or you can opt for a projector and get about 100-inches or more of home theater goodness.
Sanyo has announced a new projector called the PLV-Z3000 that would make for a great home theater. The Z3000 can throw an image 100-inches from 10 to 20 feet away from the screen. The projector also features the first utilization of 5:5 pull down that allows users to watch broadcast TV and more in movie theater quality.
Other features of the projector include 1200 ANSI lumens of brightness, 65,000:1 contrast ratio and the ability to throw full 1080p HD resolution images. Refresh rate for the projector is 120Hz, twice that of some projectors. Inputs include two HDMI 1.3 ports, dual component inputs, composite, S-video and a D-sub. The projector will be available in December for $3295.
projector, Sanyo