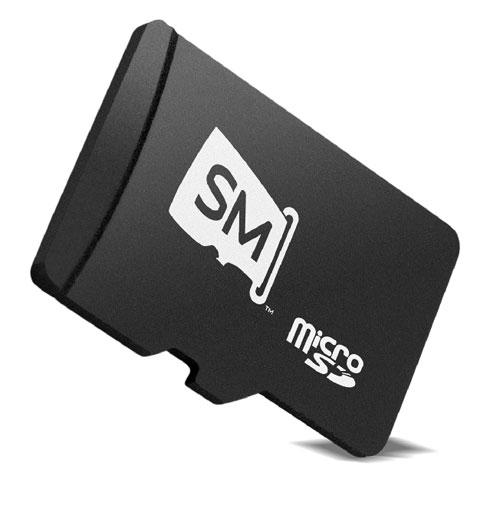 The music industry is not happy that consumers have abandoned physical media for their music in droves. Profits on physical media are much higher than profit from digital tracks and the move to digital tracks has greatly impacted the bottom line for music publishers around the world.
To try to recapture some of the lost profitability several of the major music publishers are backing a new physical medium for music called slotMusic. The physical format is nothing more than digital tracks stored on a microSD card with 1GB of storage space.
The digital tracks themselves will be DRM-free. The format is backed by EMI Music, Sony BMG, Universal, and Warner. Retail outlets for the format will include Best Buy and Wal-Mart in America and Europe. Exact pricing and availability for the format is unknown. Tracks on the slotMusic cards will be encoded at up to 320 kbps.
microSD, slotMusic