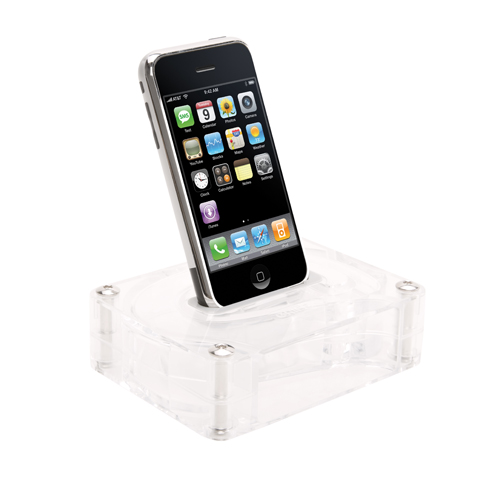 Griffin Technology earlier this week unveiled two new accessories for iPhone owners. These are known as the AirCurve and Clarifi and they price around $20 and $35, respectively.
The AirCruve, which works with both the iPhone and iPhone 3G, takes the sound from the phone's built-in speaker and amplifies it without the need for a power supply., Griffin says a coiled waveguide within the AirCruve helps to deliver "amazing amplification that sounds like desktop speakers." It includes a a pass-through slot allowing you to charge and sync your iPhone when using a cable.
The Clarifi, meanwhile, is specifically for the iPhone 3G. It is a protective casewith a built-in lens which, working with the iPhone's camera lens, slides into place or close-up shots, and then slides aside for normal photography. It allows you to get in a close "4 to 6 inches." Both products will be available next month.
Griffin, iPhone Accessories, Mobile Accessories