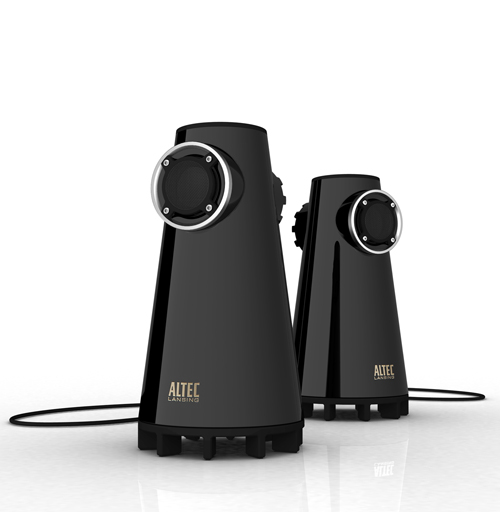 Altec Lansing is giving itself a face lift today, unveiling a fresh logo and some interesting new products. One of these is the new Expressionist BASS desktop speaker system, priced around $130.
The Expressionist BASS system is what is called the industry's first 2.2 desktop speaker system. Altec Lansing deems it such because the speaker housings host dual down-firing, radiating subwoofers built into each base. These 4-inch long throw subwoofers radiate sound off hard surfaces and reflect audio in a 360-degree field. They are teamed as well with two 1½" (40mm) drivers for mid- and high- frequencies.
Other features of this speaker system include cone-shaped architecture for reported better sound value and an auxiliary input to provide connection to any MP3, CD and DVD player. It will be available this October.
Altec Lansing, speaker systems, Speakers