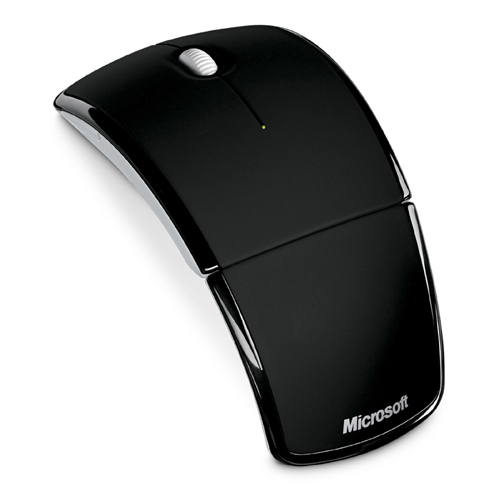 The much chattered about Microsoft Arc Mouse officially made its public debut today, which probably wasn't the best planning given all of the updated iPod buzz. This slinky mouse will set you back around $60 when it debuts later this month.
The Arc Mouse comes in a thin crescent shape with your choice of black or red body colors. It sports a foldable design which reduces it by almost half for portability when snapped shut. Its micro transceiver, said Microsoft, snaps into the bottom of the mouse using a magnet, sticking out less than 1 centimeter while plugged in.
Features of this full sized mouse include a battery life indicator, 2.4GHz wireless technology at a range of up to 30 feet, a carrying case and laser tracking when moving it around a flat surface. It also looks to be very ergonomically friendly.
computer accessories, Microsoft, mouse