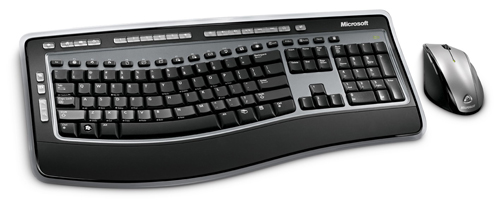 Microsoft added to its line up this week a new laser desktop set to help increase productivity amongst all you Windows users out there. It is called the Wireless Laser Desktop 6000 and it prices around $100.
The Microsoft Wireless Laser Desktop 6000 includes Microsoft's Wireless Laser Mouse 6000. It is described as "a full-size mouse with a right-handed ergonomic design that features a snap-in transceiver ." Included with this mouse is a the Wireless Keyboard 6000, Windows Aero-inspired keyboard which offers Microsoft's Comfort Curve ergonomic layout with included six-degree curve.
Features of this desktop set include 2.4GHz wireless technology, quick access to Windows Flip 3D, customizable keys, media controls and a battery life indicator. It should be available later this month.
Keyboards, Microsoft, mouse, wireless