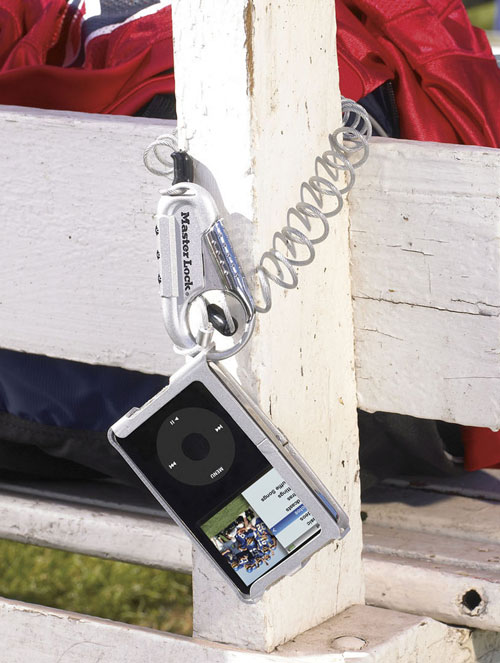 If you like to take your iPod everywhere with you — like to the gym, office or other public place — you might be worried about someone stealing it. Theft of gadgets like iPods is common thanks to the small size of the devices.
Master Lock has been protecting all manner of property for years now with many different types of locks for different uses. Master Lock is now offering protection for your iPod with its new iCage. The iCage is a locking box with a security cable that is flexible like a bike lock.
Users can choose their own three-digit combination for the device and the iCage ships with three invisible shrink wraps to protect the screen and body of the device from scratches. The iCage also allows all ports and controls for the iPod to remain fully accessible and usable. The iCage retails for $14.99 for versions fitting the iPod nano and $19.99 for versions fitting the iPod classic.
iPod, Master Lock