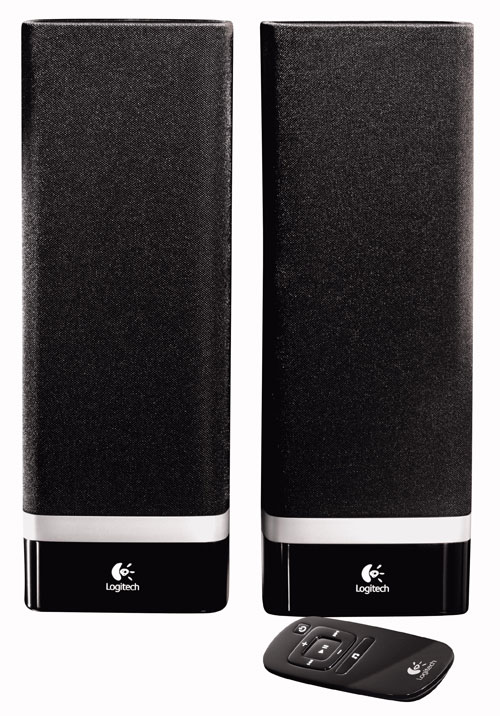 If you are a fan of digital music on your notebook or desktop computer, you have probably noticed that not all speakers are created equal. You can listen to music privately with a headset, but if you want room-filling music, you need a good set of external speakers. The problem is that not every room or desk has the space for a big speaker system.
Logitech announced a new speaker system for use with both PC and Mac systems called the Z-5 Omnidirectional Stereo Speakers. The omnidirectional speakers don't project sound along one single path. Rather, the omnidirectional design projects sound in a complete circle around the speakers.
The system connects to your PC via a single USB connection, so even computers without a sound card can use the speakers. The system includes a wireless remote that allows control of the speakers from across the room. The Z-5 omnidirectional speakers will be available this month for $99.99.
Logitech, PC speakers