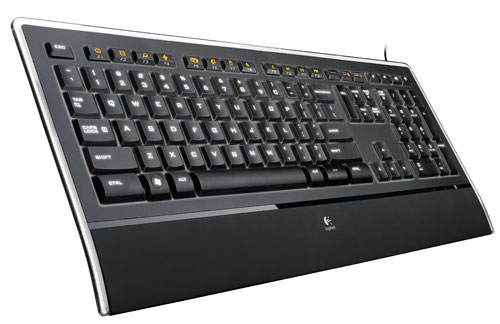 If you have ever tried to work in a dark room you know that it can be hard to find all the keys on the keyboard. This is especially hard for the non-touch typist. Many gaming keyboards now feature backlighting, but backlighting is not something seen on most general use keyboards.
Logitech has announced a new general use keyboard that features full backlighting called the Logitech Illuminated Keyboard. The keyboard uses the Logitech PerfectStroke key system for good feedback and typing.
The keyboard is only 9.3mm thick and has a transparent frame around the keyboard. Other features include a soft-touch palm rest and full-size key layout. The keyboard measures 18.03″ L x 7.56″ W x 0.37″ H. The keyboard will ship in September for $79.99.
keyboard, Logitech