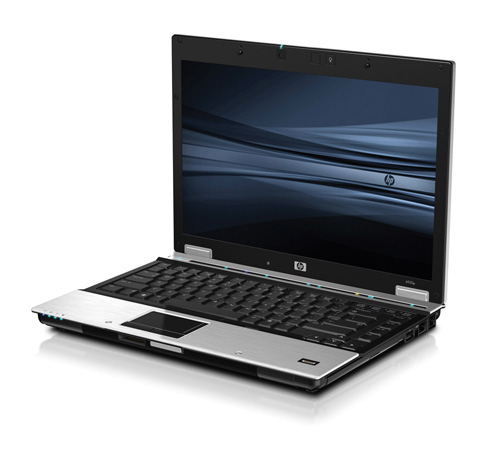 Remember back in June when HP dropped 16 new laptops in your lap? It is now claiming one of these – the EliteBook 6930p – can offer up to 24 hours of continuous notebook operation on a single battery charge. There are, of course, some specific caveats to this claim.
HP says that, in order to get the 24 hour battery life promoted, you have to have "separately purchased [the] Ultra Capacity Battery and [that the] customer [must have] download[ed]…the latest Intel graphics driver and HP BIOS. Notebook must be configured with optional Intel 80 GB SSD drive and HP Illumi-Lite LED Display (planned to be available October 2008) and requires Microsoft Windows XP operating system."
The EliteBook 6930p, as mentioned back in June, weighs 4.7 pounds and sports a 14.1-inch display which can be made optionally LED and mercury-free. It also has all our usual mobile notebook bells and whistles.
HP, laptops, notebook computers