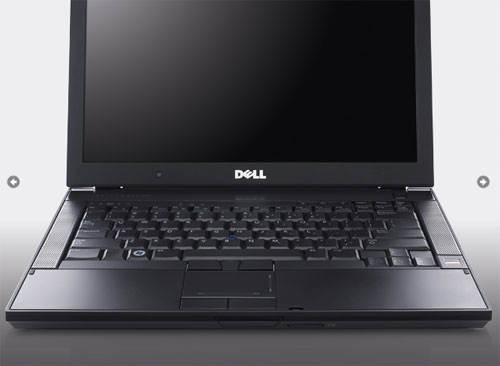 If you have ever worked with your laptop on an airplane, bus or in another crowded area you have probably glanced up to see someone nearby looking at whatever you are working on. This may not be a big deal if you are sitting at Starbucks writing, we all know you have to be seen writing to be a writer. However, if you are working on something confidential, nosey people can be a big problem.
Dell has addressed this problem for users of its Latitude E6400 notebook. Dell has announced that it is now offering software with the notebooks that reduces the viewing angles of the screen to keep people from the side from being able to read what is on the screen.
Dell also announced a new, very small pocket-size projector for the mobile worker. The projector is called the Dell M109S On-the-Go Pocket-Size projector. The device weighs 0.8 pounds and has a brightness of 55 ANSI lumens. Resolution for the tiny projector is 858 x 600 and it is bright enough to project an image from up to 94.5-inches away from a wall or screen. Backlighting for the projector is LED.
Dell, privacy, projector