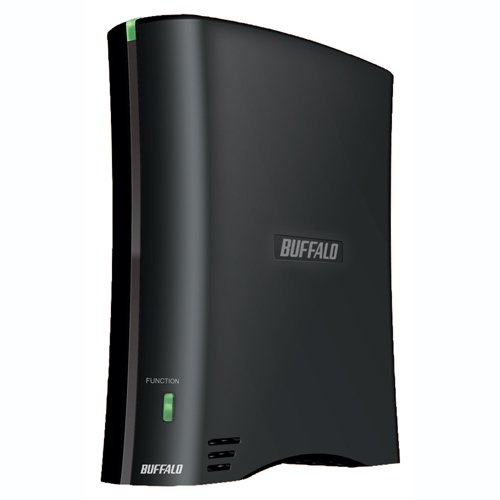 Buffalo Technology has unveiled a hybrid device which marries an "external USB drive and a network attached storage solution." It is called the DriveStation FlexNet and it will be available around $150 for the 500GB (HD-CE500LU2), $170 for the 640GB (HD-CE640LU2) and $260 for the 1TB (HD-CE1.0TLU2) storage models.
Buffalo says the FlexNet lets one toggle between USB 2.0 and NAS via a single button. It features a 10/100 Ethernet interface and makes use of Buffalo's USB technology to offer up to "20 percent" faster transfer rates over standard USB drives.
FlexNet includes its own backup software and also the option for a shared public folder. It will be available later this month.
Buffalo, NAS, usb drives