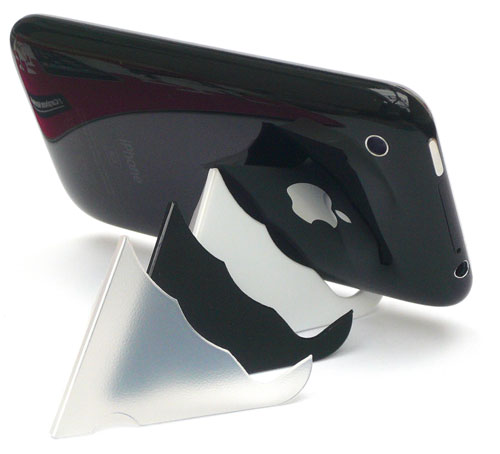 I like watching video on my iPhone when I am out of the house and need something to do to kill a few minutes. The catch is that every time I watch a video my kids want to watch too and I end up having to hold the phone far enough away that everyone can watch. Putting the iPhone flat on a table doesn't work well.
Seskimo has launched a new stand for the iPhone, iPhone 3G, iPod touch, and other phones that holds the device upright in a landscape orientation. The stand is called the BatRest and is made from plastic and folds to the size of a credit card. Three different colors are available including translucent, white, and black.
The stand is very thin and can be kept in a wallet so you always have it with you when you need it. The exact dimensions f the BatRest when folded flat are 85mm x 54mm. The phone can be held at angles from about 0 degrees to 30 degrees. The BatRest stand is also cheap, retailing for only $3.95.
iPhone, Phone Stand