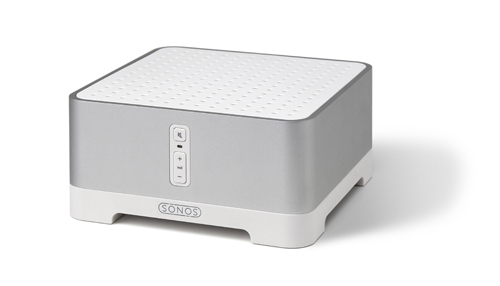 The wireless mult-room music system developers over at Sonos are releasing some new players to update their line of products. These are the Sonos ZonePlayer 120 and ZonePlayer 90, priced at around $500 and $350, respectively.
The Sonos ZonePlayer 120 offers up what the manufacturer says are "advances in power supply design, digital amplifier engineering, industrial design, and mechanical engineering." These all amounts to what is perhaps the best ZonePlayer to date. The ZonePlayer 90, meanwhile, is more of a basic unit.
Both new ZonePlayers come with the latest Sonos wireless mesh network technology, which reportedly doubles the wireless range of the music system. They should be available now.
Media Players, Sonos, wireless