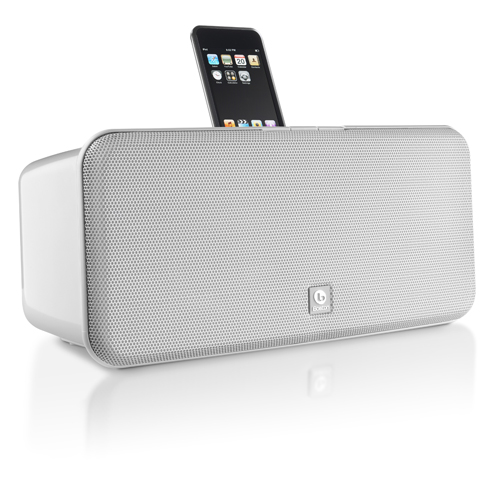 Boston Acoustics is geared up for a crack at iPod accessories with a new all-in-one speaker system. It is called the Boston Acoustics Horizon i-DS2 and you'll find this guy pricing around $180.
The Boston Acoustics Horizon i-DS2 is a one-piece design sporting dual 3-1/2″ speakers and 60 watts of power, according to its maker. It measures 5-1/2- x 12-3/4- x 5-13/16-inches and has, among its design touches,  a gloss cabinet and perforated metal grille. This grille can come in a variety of colors.
Other features include a universal iPod dock, remote control, data pass through, composite video output and auxiliary input to allow other media players to connect. It is avalable now.
Boston Acoustics Horizon i-DS2
boston acoustics, iPhone Accessories, iPod Accessories, Speakers