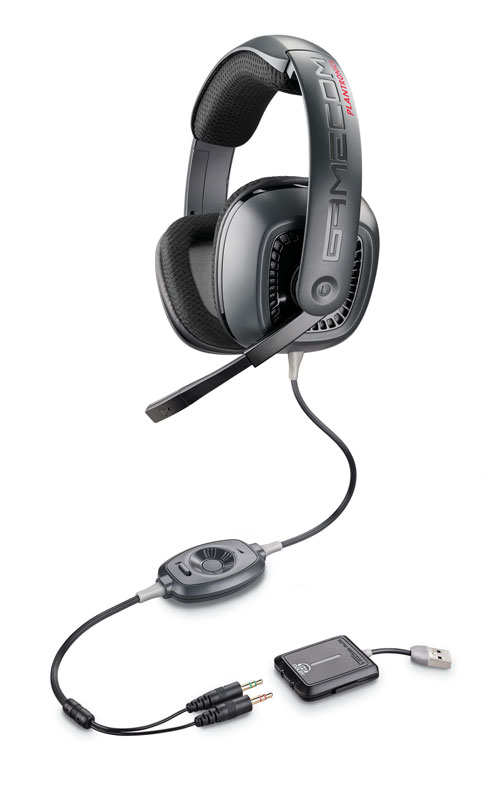 I have said it before, and I will say it again — PC gamers need a good set of headphones. Headphones are a great way to keep the neighbors/wife/girlfriend/mom from complaining every time you fire up Call of Duty to frag some noobs. Headphones also let you hear more nuances of the sound as well.
Plantronics makes all sorts of headphones and headsets for different tasks — including PC gaming. The latest gaming headphones from Plantronics are called the GameCom 777 and are connected to the PC and powered by one USB connection. The headphones have a built-in USB sound card and utilize Dolby Pro Logic II and virtual 5.1 surround sound.
For voice chats in game or other applications, a hide-away mic boom is offered that hides in the headband when not in use. The USB soundcard has in-line volume controls and a mute key for the mic. Plantronics says the headphones offer rich bass. The headset will be available in September for $99.99.
gaming, Headphones, Plantronics