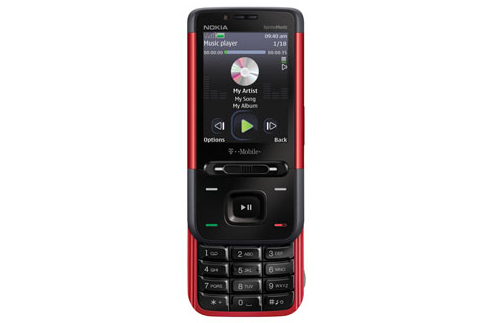 Nokia said today it would be adding a new XpressMusic mobile phone to Nokia 5610 XpressMusic and you'll find it pricing around $100 after rebates and such.
The Nokia 5160 XpressMusic, available in red and white color choices, is a music slider phone with aluminum side panels and a 2.2-inch color display. It offers up to 22 hours of music playback and a memory capacity for up to 3,000 songs on an optional 4GB microSD card. It also has a built-in 3.2-megapixel 3.2 digital camera.
Other features of the 5610 include Bluetooth connectivity, FM radio, speakerphone, voice dialing and dedicated music slider key. It should be available now.
cell phones, Mobile Phones, Nokia, T-Mobile