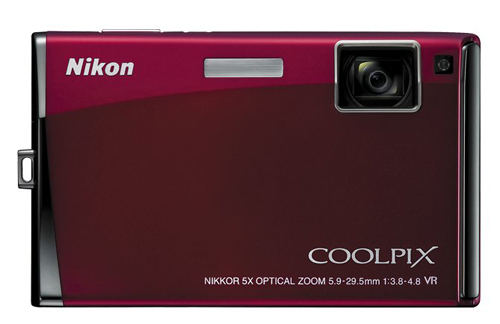 Nikon's got a number of new cameras it announced this week. One which has some really nice design cues and tech features is the Nikon Coolpix S60, priced at around $350.
The Nikon Coolpix S60 is a 10-megapixel shooter in a compact body form. It sports a 3.5-inch touchscreen LED for controls and digital image display. The touchscreen, in fact, handles all controls, according to Nikon, except for power and shutter release. One example of this is the ability "to lock the autofocus and exposure on a subject by simply touching the corresponding location on the LCD screen."
A few other features of the Coolpix S60 include a 5x Zoom-NIKKOR lens, ISO capabilities up to 3200 and an auto selector scene mode. It will be available in September.
Digital Cameras, Nikon