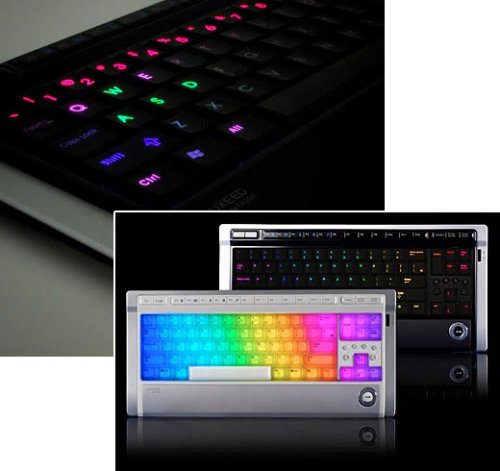 The Luxeed multi-color LED keyboard is pretty awesome looking, but it's been impossible to get outside Korea until now. Thanks to the folks over at ThinkGeek, you can bring one home. The keyboard is powered by 430 individual colored LEDs, which can all be sequenced using the included Windows software.
You can make any of your own colorful keyboard creations and it's available in a black or white for $199.99 each. If you want a numeric keypad, it will cost an additional $34.99 to get one with no LEDs. It's not the Optimus Maximus, but should make typing fun again. Check out a video below.

">[Technabob]
keyboard, korea, LED, Luxeed, U.S.