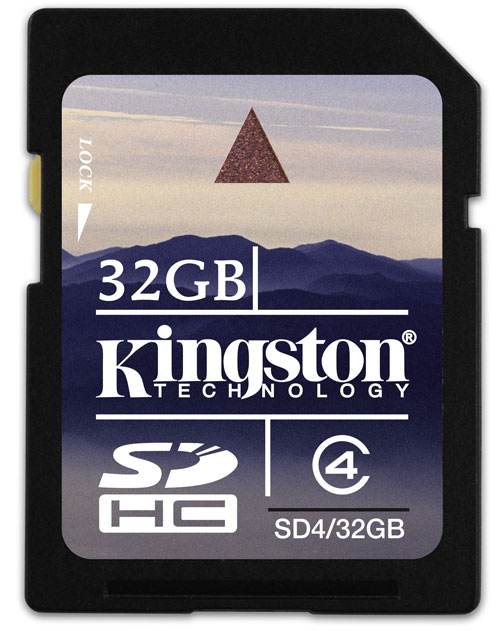 The storage capacity of SDHC cards is growing greater all the time. I can remember only a few short years ago a 2 GB SDHC card was huge. Today that amount of storage will hold but a few full resolution photos from my DSLR camera. Things are even worse if you try to record HD video from my camcorder that uses SDHC storage.
Kingston announced the perfect SDHC storage card today for users of HD camcorders that record to SDHC cards. The new SDHC Elite Pro card from Kingston has 32 GB of storage. Kingston says 32 GB is enough storage for 6000 full 10-megapixel resolution digital images or over eight hours of full HD video recorded at 6 Mbps.
Any time a new high-capacity SDHC card comes out you can expect it to be expensive, and this one is at an MSRP of $308. Kingston backs the card with a lifetime warranty and 24/7 live technical support. The card is speed class 4, with a guaranteed minimum data transfer rate of 4MB/second.
Kingston, SDHC