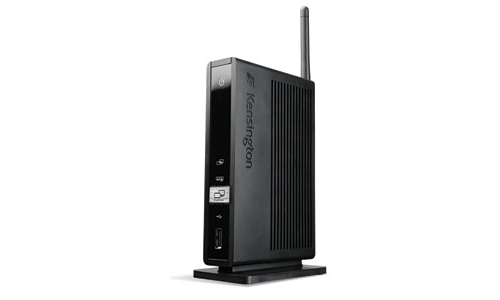 Kensington is set to roll out what it calls the world's first wireless USB universal docking station. It's called the Kensington Wireless USB Docking Station and you'll find it pricing around $230.
The Kensington Wireless USB Docking Station, which looks to exclusively be on sale through Dell, is quite simply a wireless USB enabled universal docking station which works with notebooks enabled with the same wireless USB technology. It has five USB ports, a DVI-I, and a speaker port to connect to peripherals, an external monitor and speakers. It is USBIF certified.
Features include automatic connection after the initial pairing when within range and single button second monitor access. It should be available by month's end.
Kensington Wireless USB Docking Station
docking station, Kensington, laptop accessories, notebook accessories, USB, wireless USB