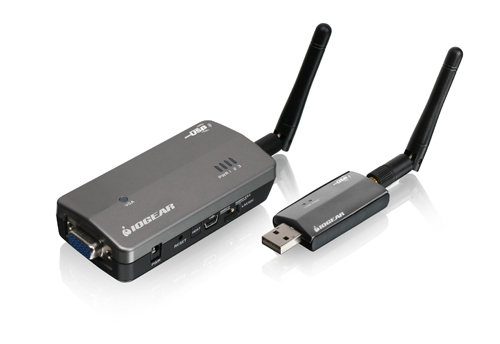 IOGEAR has been on a tear of late with new connectivity products for your computer living experience. One of the latest is the Wireless USB to VGA Kit, priced around $230.
The IOGEAR Wireless USB to VGA Kit, according to IOGEAR, enables HD video streaming between a PC and TV or projector up to 720p in a home or office. It works from up to 30 feet away on a HDTV and lets one make use of the TV's picture-in-picture feature to watch a show and look at a computer display at the same time.
The kit consists of one Wireless USB adapter to connect to a laptop or desktop and one wireless VGA adapter to plug into an in-room VGA display. It is compatible with Windows XP and Vista and will be available in October.
HDTV, Iogear, USB, VGA, wireless USB