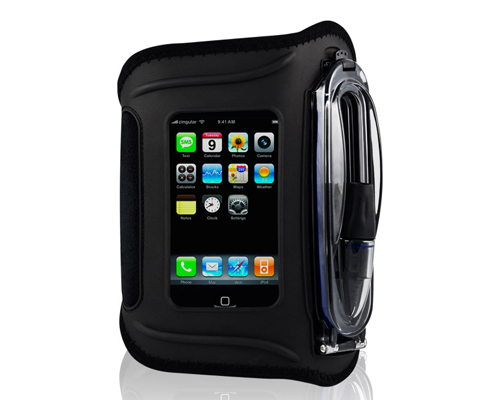 H20 Audio, designers of things which  make your portable audio devices waterproof, is out with a new waterproof armband which supports a variety of devices. It is called the H20 Audio Amphibx and prices are set around $70 for a medium armband and $80 for a large one.
The H20 Audio Amphibx offers up a latch style locking closure which the company says provides a 100 percent watertight seal up to 12 feet underwater. This is paired with a touchscreen-friendly window which allows for operation even underwater.
Other features of the Amphibx include a sealed connector compatible with standard 3.5mm headphone plugs and the ability to float even when a device is inside. It is available now.
cellular accessories, H20 Audio, iPhone Accessories, iPod Accessories, Waterproof