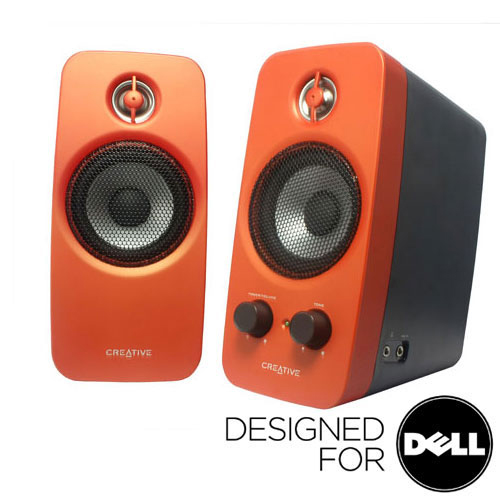 Creative has contributed two different types of products – speakers and headphones -to Dell's "Designed for Dell" program to match accessories from select manufacturers with Dell computers. These two products are the Inspire T10 speakers and EP-610 headphones, priced at around $40 and $24, respectively.
The Inspire T10 speakers are available in a variety of colors to pair with Dell computers. Key features on these include individual tweeters, bass enhancement, magnetic shielding and separate controls for volume and bass. A headphone connection is included as well.
The EP-610 headphones are your garden variety in-ear earbuds which Creative says are ergonomically designed. It also includes a gold-plated plug. Both the speakers and headphones are available now.
Accessories, Creative, Dell, Headphones, Speakers