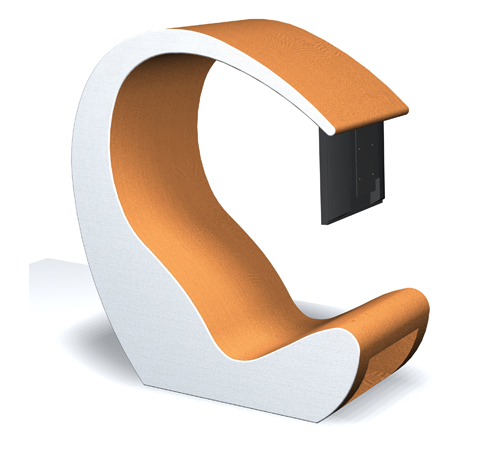 Here's a nice little piece of furniture to help you kick off a weekend of gaming and personal entertainment time. It's the BeeB @-space chair and it sports a hefty price tag of €3290.
The BeeB @-space is designed to be your personal computing space. It comes with an integrated 2.1-speaker system and built-in cables for computer, 19-inch screen and keyboard. You can use your keyboard and mouse while seated via a knee-top board with a grain-filled cushion bottom.
The @-space sports a cover made of pure wool on a layer of comfort foam. Leather or other materials can be added as requested, as can wheels or a chrome rocking chair bottom.
BeeB @-space [via Born Rich]
beeb, Furniture