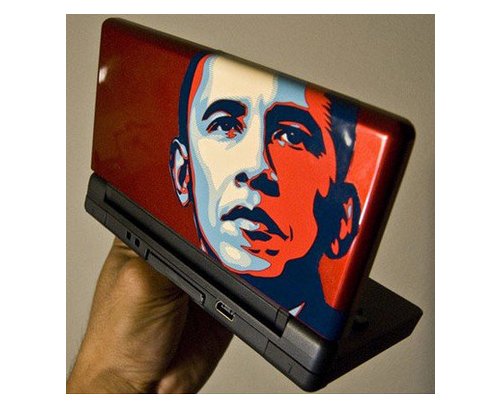 While we're waiting with bated breath for a possible new updated Nintendo DS model that has been rumored, we thought we would take a look at some of our favorite DS mods. Like the Wii, modders love to spice up Nintendo's boring design and put their own personal touches on the device. Some are weird, some are awesome, some will make you wonder what's in the modder's local water supply, but all are creative.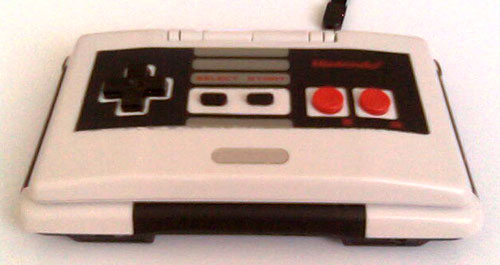 The NES DS mod-This one is old school meets new. The modder used parts of the actual NES controller, giving it a more authentic look.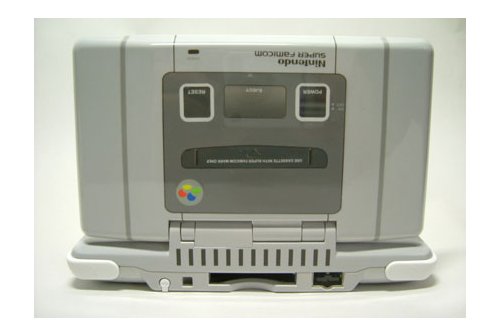 DS Super Famicom mod-Isn't that cute, it's got a little face. This fully modded DS is made to resemble the Super Famicom and they did an awesome job. This one must have taken a ton of time.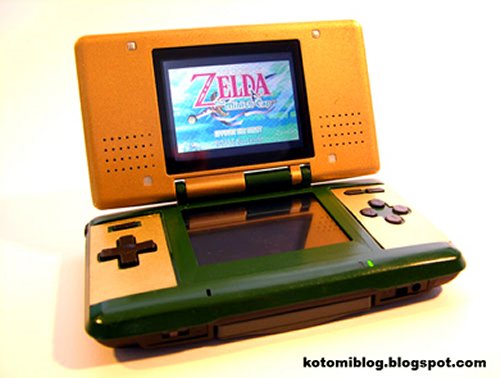 Zelda Triforce Nintendo DS Mod-There's always the Zelda mod. And this one looks great! Though it's gotta feel extra geeky actually playing zelda on this thing, as your brain would reach heights of sweet geek overload.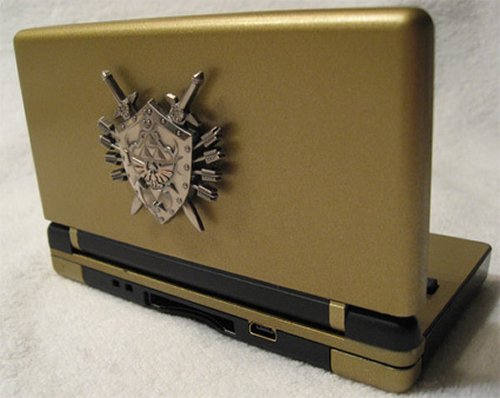 Zelda DS lite with shield-This one is a bit more upscale and classy. It's for those who love Zelda while sipping wine in their castle. And it lights up!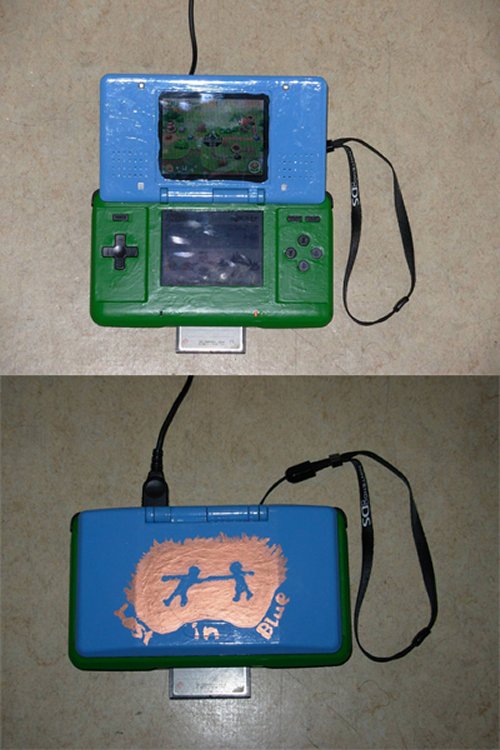 Ugliest DS ever?-It just might be. Completely hand painted, apparently by a kid. Not much info on this one. Someone sent me the pic awhile back and I still shudder when I see it.

Nintendo DS iPod Mod-This one's pretty classy looking. This mod emulates the iPod in your DS.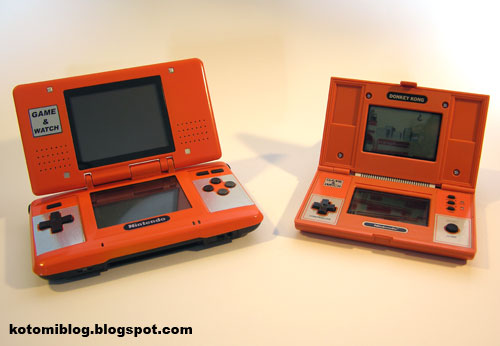 Game and Watch DS mod-Here's a blast from the past. The Game and Watch Donkey Kong mod. It's the creation of French modder Kotomi, who makes many of these amazing mods.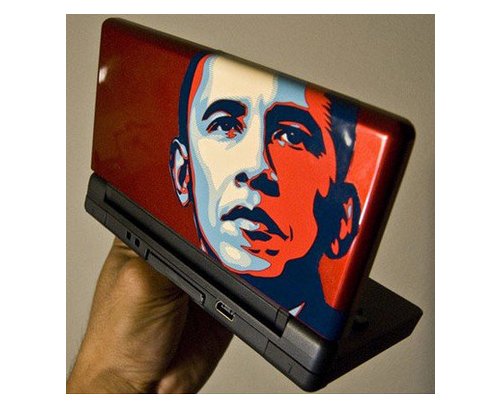 The Obama DS Lite mod-How about a political DS mod? This DS bears the face of Obama, rendered by street artist Shepard Fairey.

DS voice mod-It's not all about modding the DS case. Sometimes it's cool to mod the DS to interface with your car. You know, when you want to play Dukes of Hazzard and have your car sound like Roscoe P. Coltrane.


DS LED Light Mod-This one's a fairly simple mod, but it looks cool on the old DS.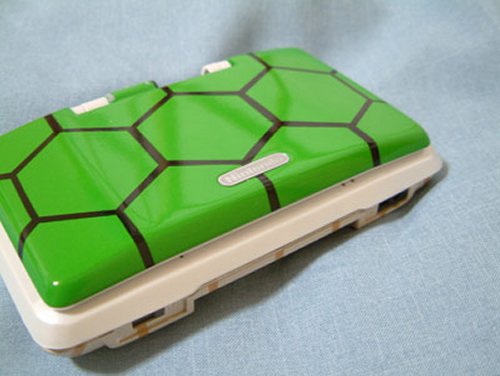 Koopa Shell DS-Nothing says Nintendo like a Koopa shell. And it makes for a cool looking DS too.
custom, DIY, Donkey Kong, DS, Games, hack, handheld, list, lite, mod, Nintendo, Obama, retro, top 10, Wii, zelda