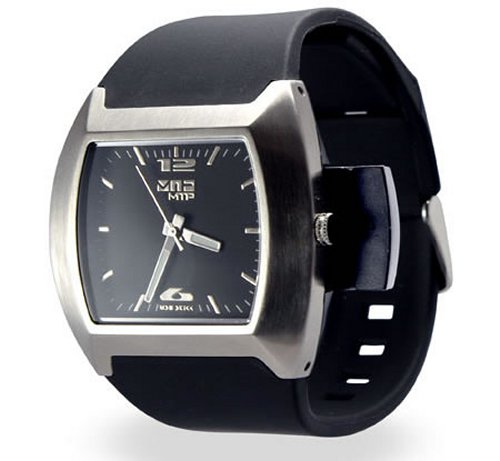 If you have the need to smuggle sensitive data from one place to another and need to hide your usb drive, this is the watch for you. It features a hidden 4GB USB Flash Drive thanks to a secret compartment at the base.
Plus, it's fairly plain so it won't draw attention like say, a Tokyoflash watch. With this baby, before you know it, you'll be stealing all kinds of company secrets. Unless of course your boss is reading the 'Brick and notices how much your watch looks like this one.

P.S. If you happen to work for Dunkin Donuts and you steal the recipe with this watch, I'd really like it.
flash drive, hidden, Memory, USB, watch