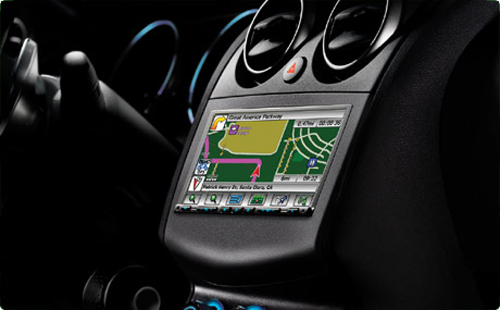 Do you seek a full-on in-dash navigation system which will do almost everything except give you a massage while you drive? That may well be the case of the new Visteon Navigation Radio System, designed to replace that crappy AM/FM tuner coming standard in your car.
Visteon says this of its new system: "a fully integrated replacement in-dash entertainment system featuring GPS navigation, iPod/MP3 command and control, Bluetooth hands-free phone operation with audio streaming, DVD video, and other premium functionality." We aren't sure what much more you can add.
The Visteon Navigation Radio System ties into these robust features a 7-inch color digital LCD touch-screen monitor, compatibility with  existing steering wheel controls on most vehicles, plus rear (backup) cameras and satellite radio modules and 5.1 channel surround-sound pre-amp outputs. It should be at your favorite aftermarket stereo shop now.
Visteon Navigation Radio System
GPS, in-car, Visteon