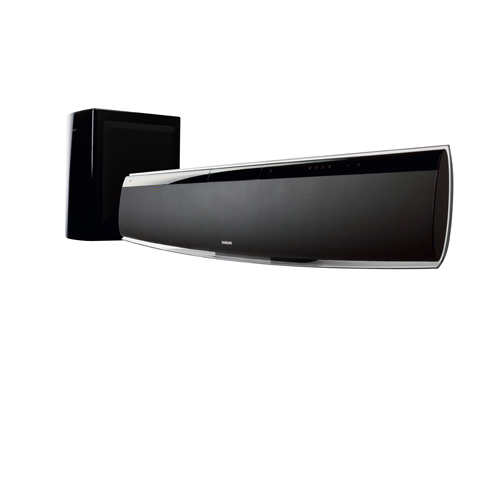 Samsung has done a rather unique spin on the whole sound bar in front of the flat panel thing, unveiling the other day a sound bar which doubles as a self-contained DVD system. It is called the Samsung HT-X810 and pricing is said to be around $700.
The Samsung HT-X810 is, according to Samsung, a virtual 5.1-channel system which incorporates an upconverting DVD player and FM tuner. It makes use of 5.8 GHz technology to connect with the included wireless subwoofer and also incorporates Bluetooth so one can stream from Bluetooth-enabled mobile devices and home theater components.
Features of the HT-X810 include HDMI output, a slot-in interface for the DVDs, 300 watts of total power and the ability to play media off of attached USB devices. It is available now.
Bluetooth, dvd players, Home Theater, Samsung, Speakers