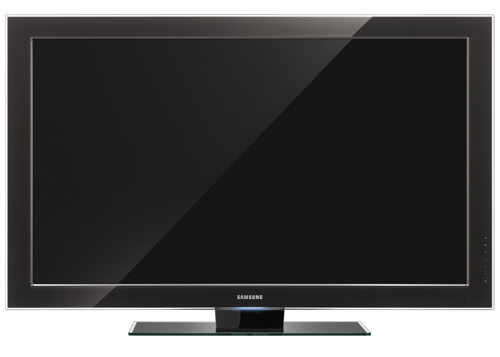 Samsung last week, besides rolling out some Series 8 flat panels, also introduced  its new flagship Series 9 LED-backlit LCD HDTVs. These models are the 46-inch LN46A950 and 55-inch LN55A950, priced around $3,200 and $4,200, respectively.
These new Series 9 panels from Samsung make use the company's "LED SmartLighting" technology, offers consumers a combination of LED and 120Hz technologies. This reportedly results in a "1,000,000:1 dynamic contrast ratio for a crisp, full HD 1080p picture." This HDTVs also sport a bit of an art touch via the patterned bezel with charcoal gray accent.
Features of the Series 9 include access to select RSS feeds, MP3 music and video file playback from on memory devices, USB 2.0, content preloaded in internal flash memory and four HDMI 1.3 inputs. This televisions will be available in August.
HDTV, Home Theater, lcds, Samsung