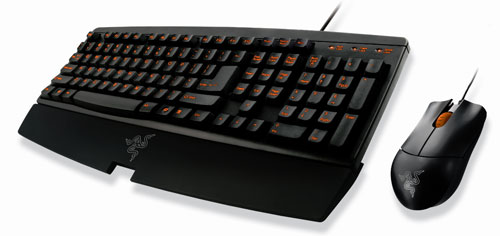 Razer is a name synonymous with gaming peripherals like keyboards and mice to many gamers. I have long used Razer gaming gear and work routinely on my Razer Lycosa keyboard and really like Razer mice as well like the Lachesis.
Today Razer has announced a first—a gaming keyboard that isn't being offered to gamers in America. The Razer Aurantia is designed and sold exclusively for gamers in china. Razer described the keyboard as a portable device. It has 104 keys, can record macros and store profiles for ten games on-board.
The keyboard has the familiar Windows button lock and uses red backlighting rather than the typical Razer blue we are used to. A detachable and non-slip wrist rest is included. Physically the keyboard measures 446mm L x 205mm W x 29mm H with the wrist rest attached. The keyboard will be available in China in mid-July for RMB 399.
gaming, keyboard, Razer