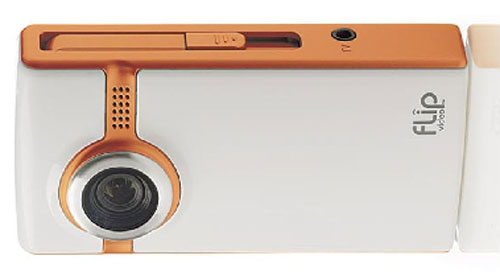 It seems like everyone is making videos for YouTube or MySpace these days. This video making revolution has led to some really small and totally digital camcorders hitting the market that make getting the videos onto video sharing sites easier.
By far the most popular video camera for this segment f user is the Flip Ultra. The makers of the Flip Ultra camcorder — Pure Digital Technologies — have announced one million of the camcorders have now been sold.
Research firm NPD lists the Flip Ultra as the top selling camcorder in the US. The low $149 price tag for the Flip Ultra helps sales too. The Flip Ultra got a new sibling in the product line recently called the Flip Mino that is a bit more expensive at $179 and adds some new features.
camcorder, Flip Ultra