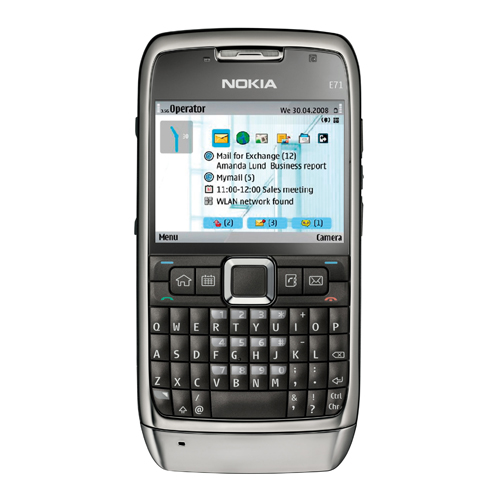 Nokia is now debuting here in the United States a new, very slim QWERTY smartphone. It is called the E71 and pricing is set around $500.
The Nokia E71 is just 0.39-inches thin, reportedly making it the slimmest QWERTY device currently on the market. It sports a stainless steel design and large screen, among other hardware features. It also includes integrated GPS and a built-in 3.2-megapixel digital camera.
Other features of the E71 include support for both enterprise-grade email and consumer email services, built-in encryption and optional microSD memory. It is available now.
cell phones, Mobile Phones, Nokia, smartphones