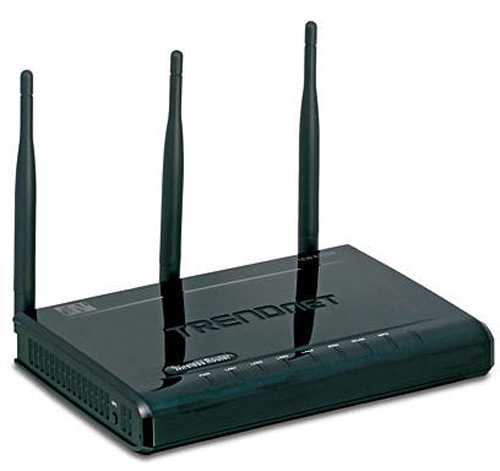 Trendnet unveiled today a beefy new dual band N router. It is called the Trendnet TEW-672GR and pricing is around $158.
The Trendnet TEW-672GR is a new 300Mbps dual band wireless N Gigabit router. It offers users the choice of the 2.4GHz or 5.0GHz radio bands for their data transfer needs and includes four Gigabit ports on the back of the router to do quick transfers to other wired devices.
Other features of this router include a double firewall using Network Address Translation (NAT) and Stateful Packet Inspection (SPI), WPA and WPA2-based wireless encryption and support for Wireless Protected Setup. It is avaialble now.
802.11N, dual band, router, trendnet, wireless, WPA